The Arti Community is full of inspiration. From the Artifcts shared to the discussions we have during Arti Events, here are some of the bright ideas circulating lately to help you Artifct.
Location is really flexible. Really.
Because you can write anything you want for "Location" in your Artifct and it's always private, people use it creatively. A home organizer said her clients use this field to indicate future location of items, e.g. to donate, sell, dispose, or pass along to friends or family. A genealogist said he uses Location to indicate the file path/folder where he stores related materials to a specific Artifct, such as 100s—truly, 100s—of photos and documents.
Voicemails are trending.
You can include voicemails as a featured media file or as a document only you can access. One gentleman told us he's Artifcted the voicemails he's been saving for years on his phone, including a message from his daughter before she deployed in the US Navy. Life moments captured forever in the voice of loved ones.
You can of course create your own voice messages to include with Artifcts. Check out our tips if you need help!
Downsizers unite!
The spring moving season has seen a lot of people turn to Artifcts as they prepare to move, relocate, and/or downsize. People are Artifcting items that have sentimental value but either no functional value or not enough space in their new home to make the cut. They keep the memories safe in Artifcts while parting with the 'stuff,' saving them moving costs and precious square footage.
Access our downsizing, moving, and organizing tips here.
The pictured Artifcts below were shared with us by an Arti Community member who is in the midst of his downsizing journey. Click the propeller to view the Artifct.
So much better than a baby book.
For our final tip today, we turn to several of our youngest 20-something Arti Community members who have told us that they use Artifcts to capture what they may otherwise forget - a bouquet from a recital, original artwork, that college acceptance letter, and more. Forgetting is not about being a specific age. Life's busy and disorganized. We all forget!

One of our members told us that she wishes her mother had Artifcts when she was younger so she'd have a virtual baby book of all her firsts and special moments. In her words, "Artifct when you're still young so you have a lifetime of memories when you're older."
Below is a snapshot of an Artifct created by our co-founder Ellen related to her high school graduation. One Artifct can cover a lot of ground!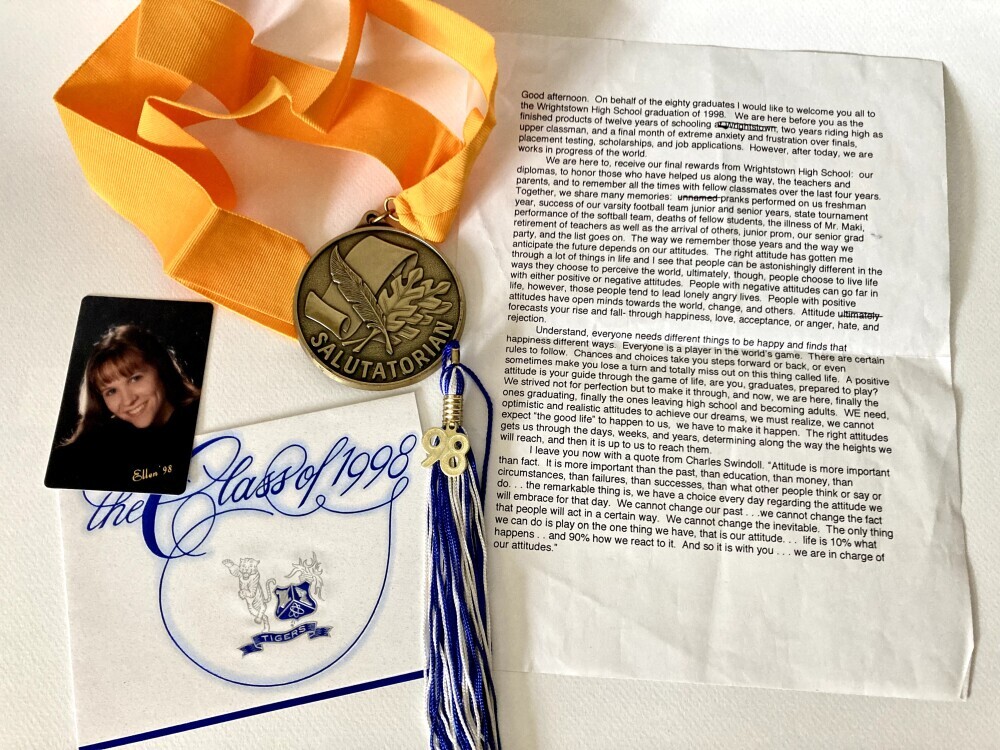 Happy Artifcting!
###