He said it started with a train ride to buy a harp at the turn of the 20th century.
Jerry May's father made young Jerry wait until he was 10 years old to learn to play the accordion. Begging since the age of seven, his dad wanted to be sure his eldest son "knew the value of his music" and would not give up on it. But Jerry would never give up.
Music was in his blood. From Jerry's grandfather taking the Burlington railroad into Chicago to purchase a Chicago Harp to his mother and eventually his siblings each playing piano, music was an ever-present part of Jerry's life.
The accordion by design is a lonely instrument. With the keyboard on the right and bass on the left, you are your own accompaniment. But you don't have to be. By the time Jerry was 13, he was taking his 12 bass accordion to accompany his twin sisters who would sing at events in town. Jerry recalled the amazing payment they received after playing for the local fire department where their dad volunteered - a pizza dinner! This was the early 1950s and pizza was just getting its start. He delighted in the novel treat.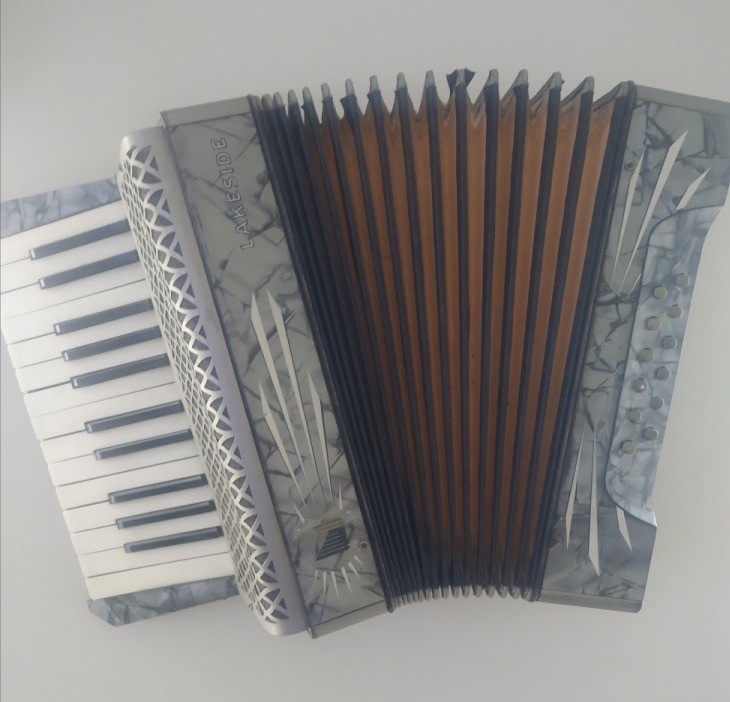 Fast forward to Jerry's senior year at the Marmion Military Academy, a local Catholic high school, when he joined the school's professional band as the only accordion among largely classic brass musicians. He was inspired and upon graduation he and a friend started a band named the Mello Tones.
For the next 40 years, the band—which also included tenor sax, alto, clarinet, drums, and a bass—played classic dance tunes, including polkas, waltzes, and period classics from the 40s, 50s, 60s, and 70s, at weddings, clubs, private events and parties, riffing off each other, and loving life. Jerry led the band with a singular mission after all — making people happy.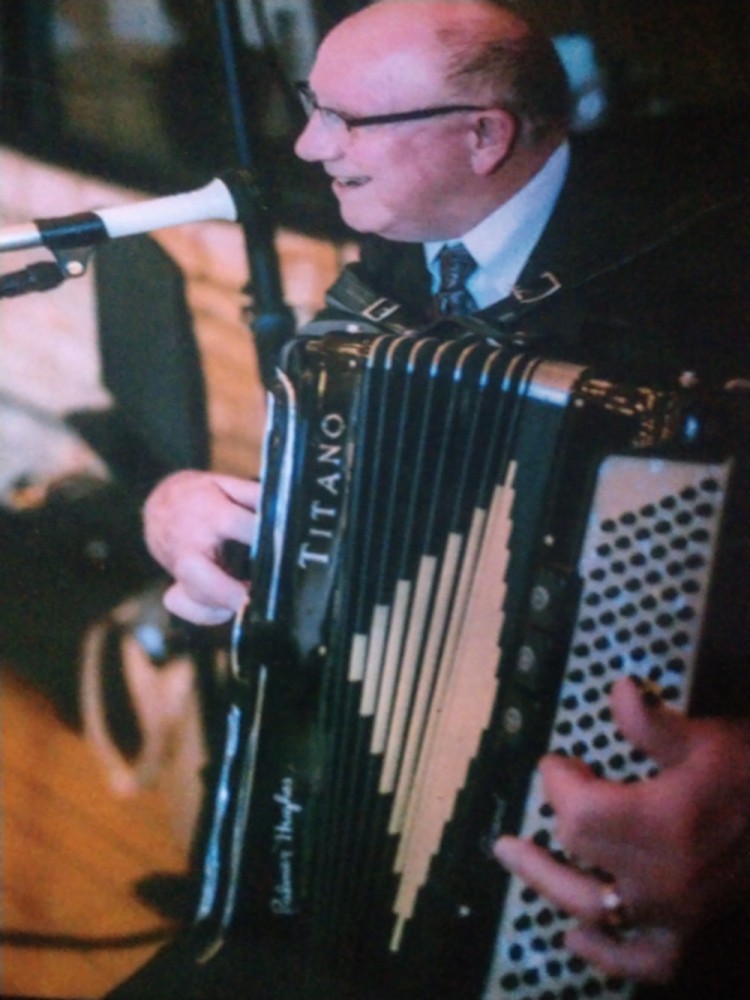 About 20 years ago Jerry shifted his music back to his family's German roots. He formed a new band, Jerry's Happy Wanderers, and with lederhosen, a pinned fedora, and a collection of over 30 German songs the now seasoned musician found his dance card fully booked with requests to play Oktoberfests, pubs, and special events throughout the US and Europe. He was now only one of a few remaining accordion players in the 80,000 strong American Federation of Musicians and the only one playing German music.
Jerry is now in his 80s and intends to retire from professional music at the end of this year. We suspect you may still find him in one-man shows at the request of his family, like the snippet above from his recent gig at Two Brothers. His 60 years have brought him as much joy as the merriment he has inspired. From state fairs and festivals, river cruises and clubs, and even those sparkly Chicago high rises, Jerry has brought what is becoming a lost art to many and become one of its keepers along the way.
We close with a tantalizing surprise. Artifcts from Jerry's extended private collection, which includes accordions that came into Jerry's life from those who play no more.